Mikaela and Colin's Winter Wedding at Fraser River Lodge // BC Wedding Photographers
It's no surprise that most weddings are held during summer months for the weather aspect. It takes a brave and unique couple to host a winter wedding. Mikaela and Colin are one of those couples to pull it off immaculately, at their Fraser River Lodge venue, and we LOVE it. Winter weddings like Mikaela and Colin's have such an intimate and romantic feel, keeping our hearts toasty warm.
When we first arrived at Fraser River Lodge for Mikaela and Colin's wedding, we were giddy. The giant log building with soaring ceilings, has a glass wall with views of the Fraser River and mountain range beyond. The mist was creeping in making the mountain look like a gigantic, rough blue sapphire. A perfect complement to contrast Mikaela's beautiful white gown, and her choice of white and red decor.
We had a blast being flies-on-the wall at Mikaela and Colin's reception. Between games, the PebbleBooth, and the biggest Congo line we have EVER seen (seriously, almost every guest was part of it), there were loads of shared laughs and silly antics.
Thanks for having us along, you two! Hope you love the photos!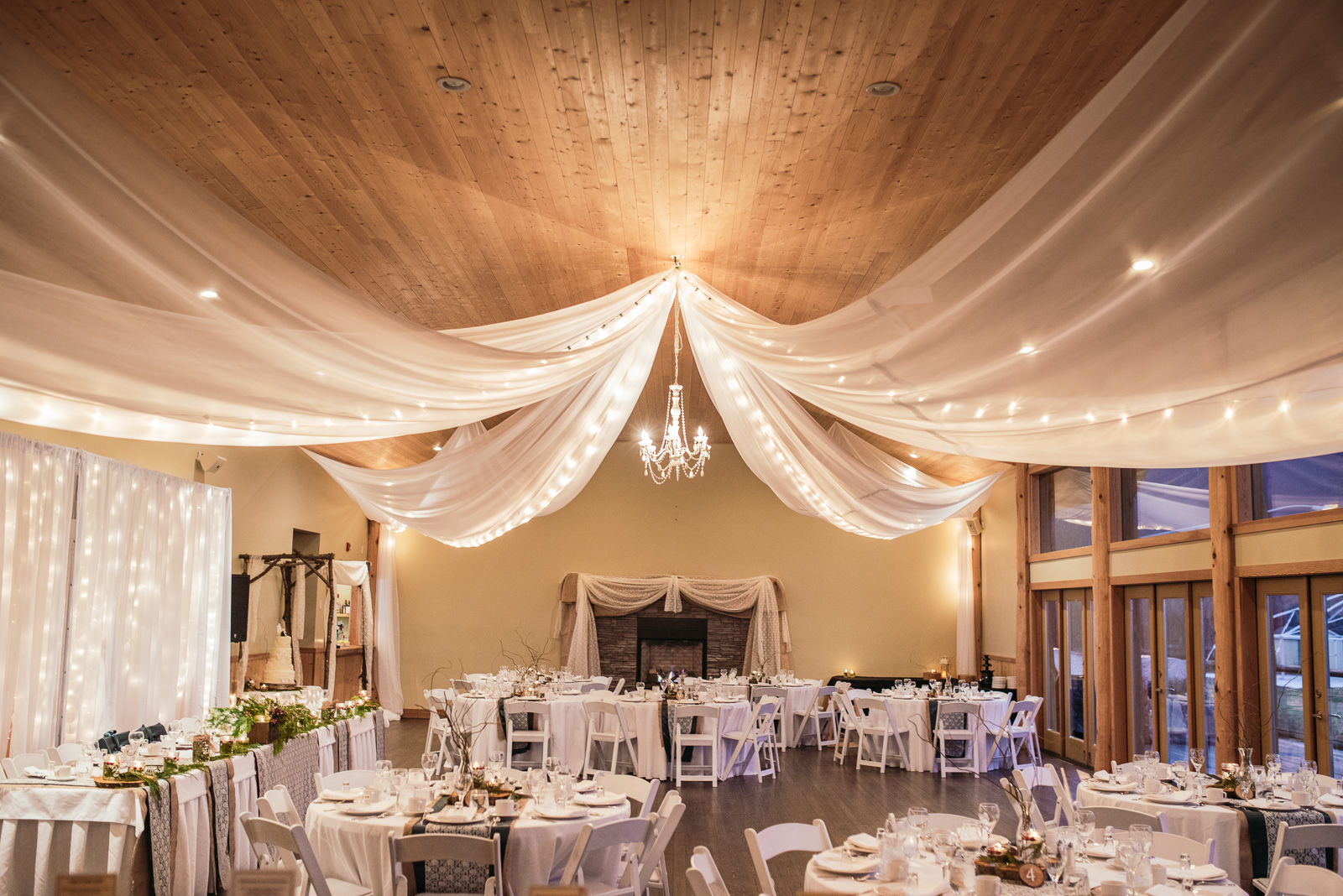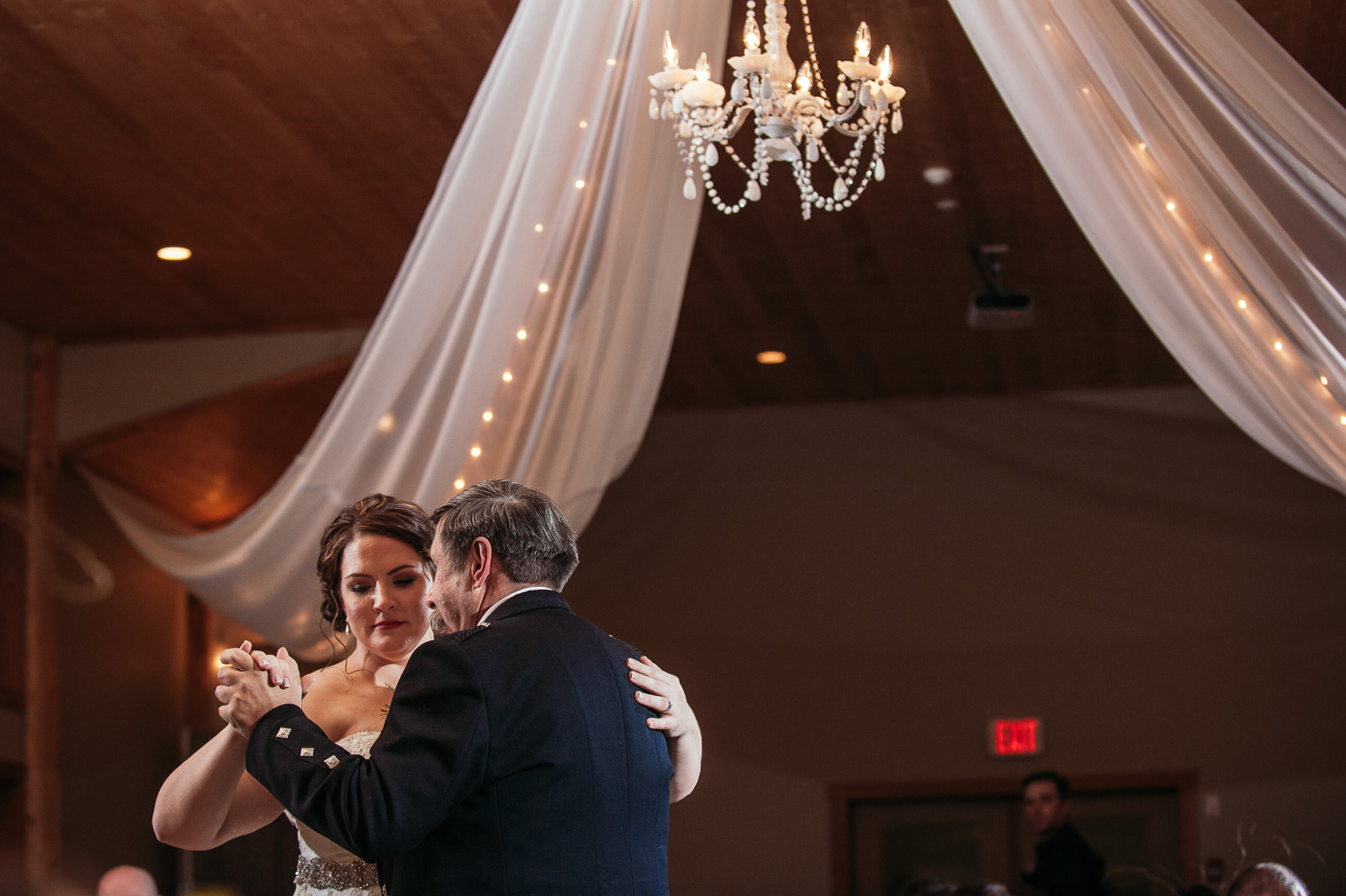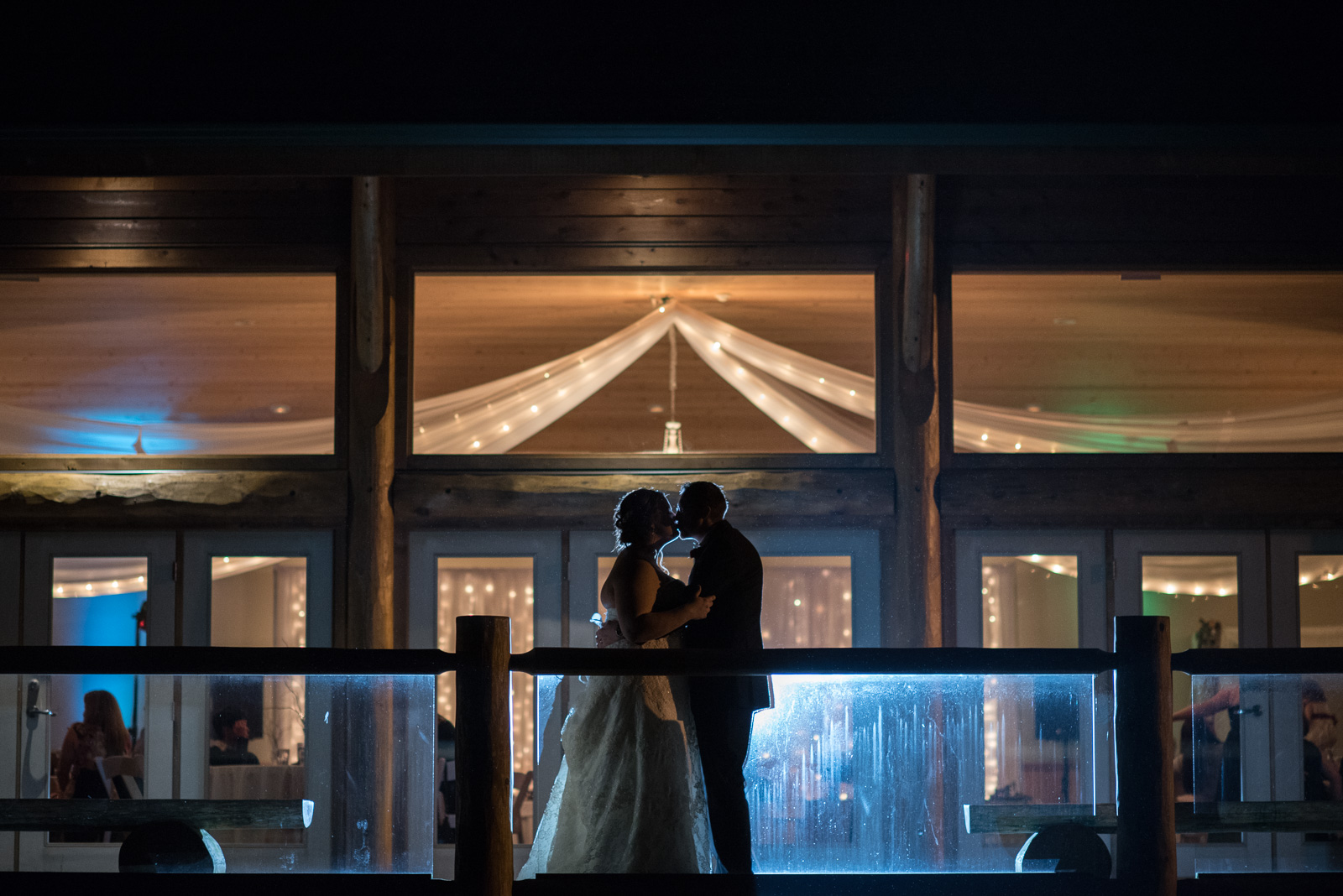 Check out some of the the awesome photos!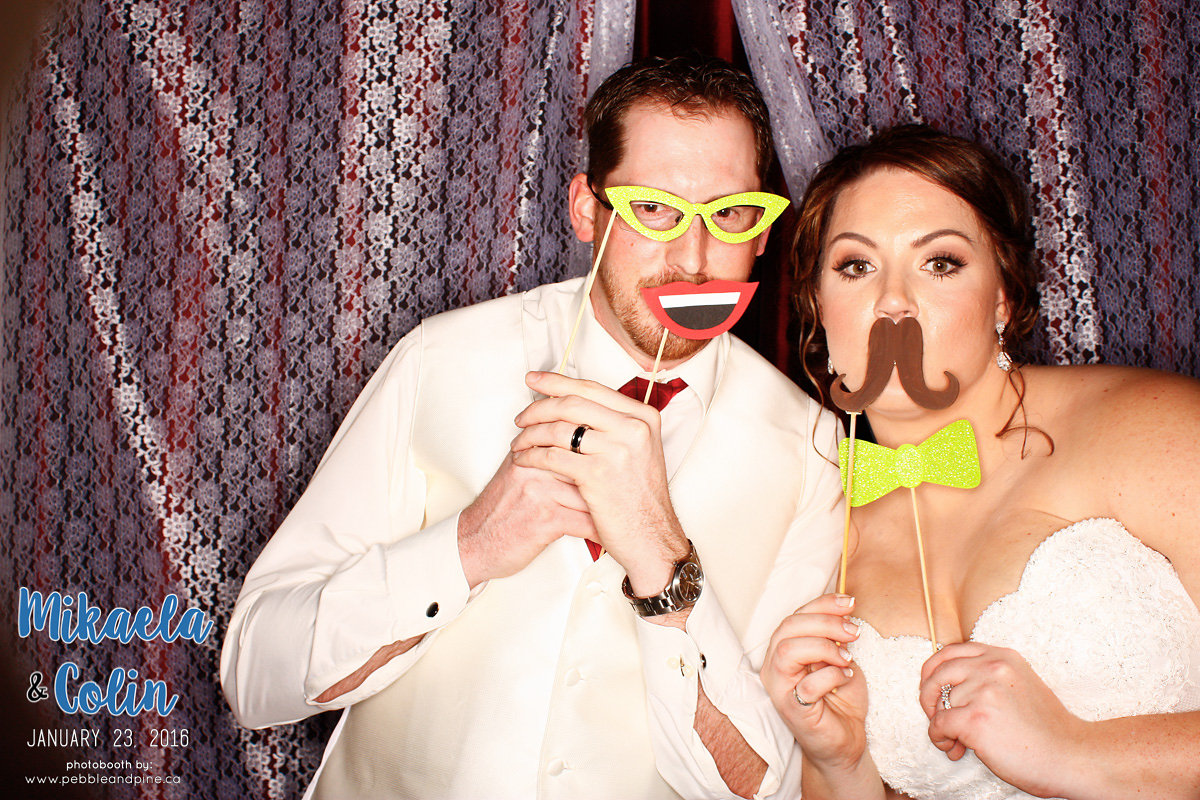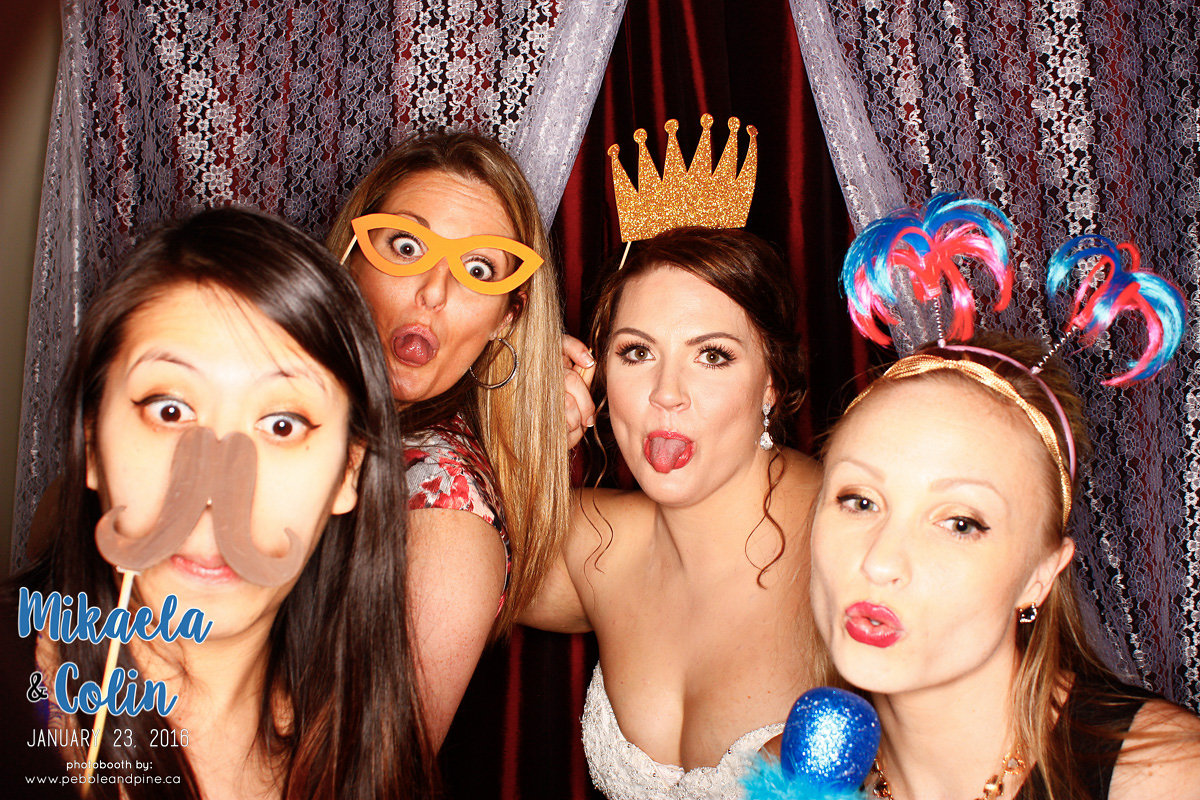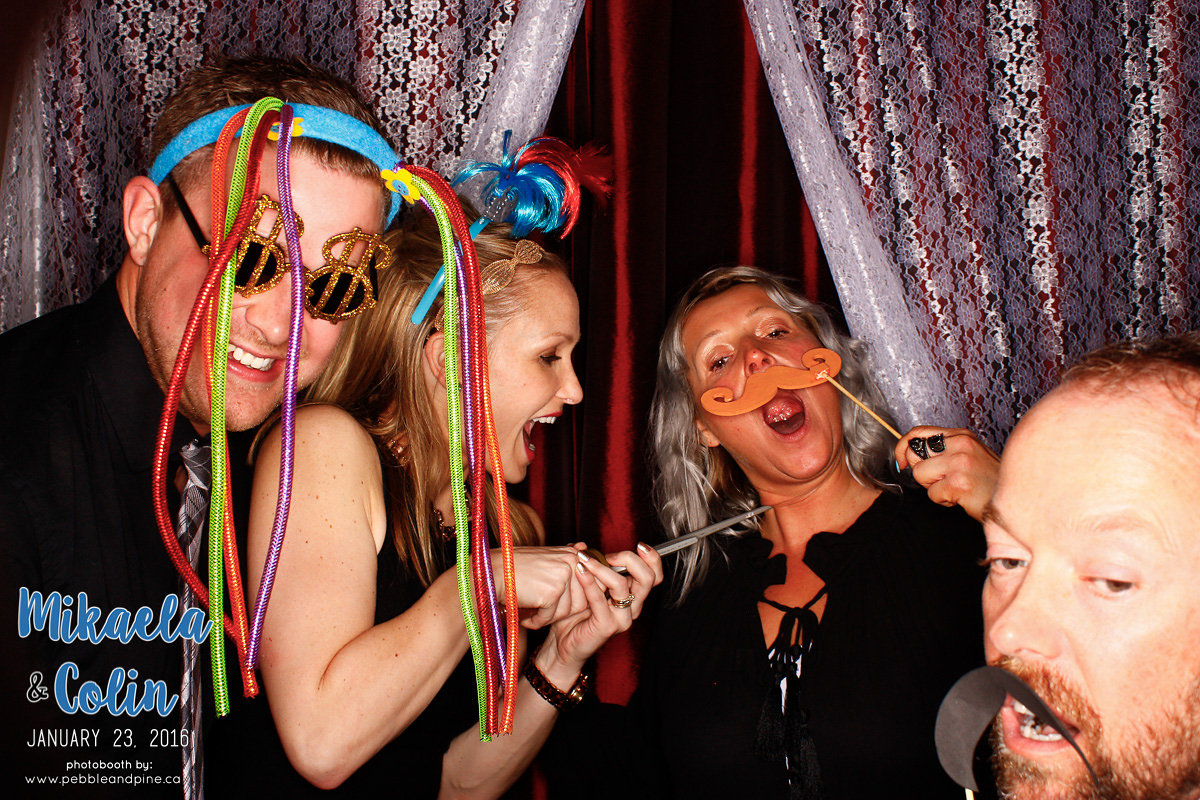 Thank you for stopping by to check out our wedding photography. If you'd like to know more about our lives in BC, or as Pebble and Pine Photography, Creative and Modern Victoria and Vancouver Island wedding photographers, you can read About Us.